On October 14th we landed in Beijing.  Our original intention was to tour China, Tibet, Hong Kong and Angkor Wat with Sarah's mom and aunt and then hit Thailand and maybe another country before leaving in February, just long enough to reset our Schengen visas.  Instead we spent 187 days exploring 10 countries (8 if you ask China) and it has been amazing.  Honestly we're only leaving now because we are meeting up with Sarah's mom again in Turkey, which we're really excited about, otherwise we would add Burma, India and Nepal to our list and probably decide on a few more while we're at it.
So what about these countries captivated us and kept us from running back to Europe to accomplish our goal of skiing in the Swiss Alps?  Lot's of things!
There is rich history here.  Some of the oldest civilizations in the world flourished here long before Europe figured out how to farm.
The food is awesome.  Thailand, Indonesia and Vietnam offer amazing flavors, The Philippines, Singapore, and Malaysia tantalize you with unique mixtures of cuisines that reflect the mixing of cultures that has occurred there over the centuries and luscious fresh fruit is always abundant.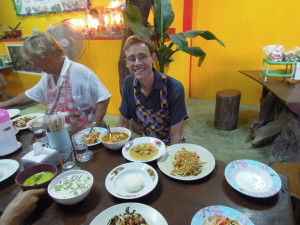 The people are great.  Friendly people interested in talking to a foreigner, sharing their favorite foods, giving advice on what to see, practicing their English and more are everywhere here.  Sure you find them in Europe and at home, but not as often!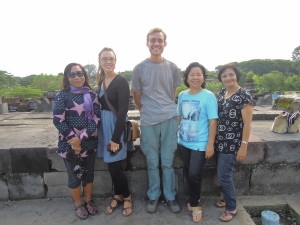 It's cheap.  The fact that a family of 5 can eat for $5/day here means that you can live in luxury for $50/day.
Incredible natural beauty.  Volcanoes, beaches, coral reefs, mountain ranges, mighty rivers, jungles and more…
We have hundreds of stories of our time in Asia and we hope to come back and make more someday.  There are too many to tell all at once, but ask me over a beer when we get together for a story from Vietnam or Indonesia or whatever and I'll come up with something.  

We are super excited about the next leg of our journey (Turkey and Greece, talk about history!), so this is a bittersweet goodbye.
Until next time Asia!