Today Sarah and I decided that after our 9 hours of hiking yesterday (including breaks) we should take it easy.  So we started the day with a 45 minute hike up to Furi, which is essentially a collection of restaurants at the first stop of the gondola between Zermatt and the top of one of its ski areas.
From there we hiked another 30 minutes up to this cool hanging bridge with nice views like this: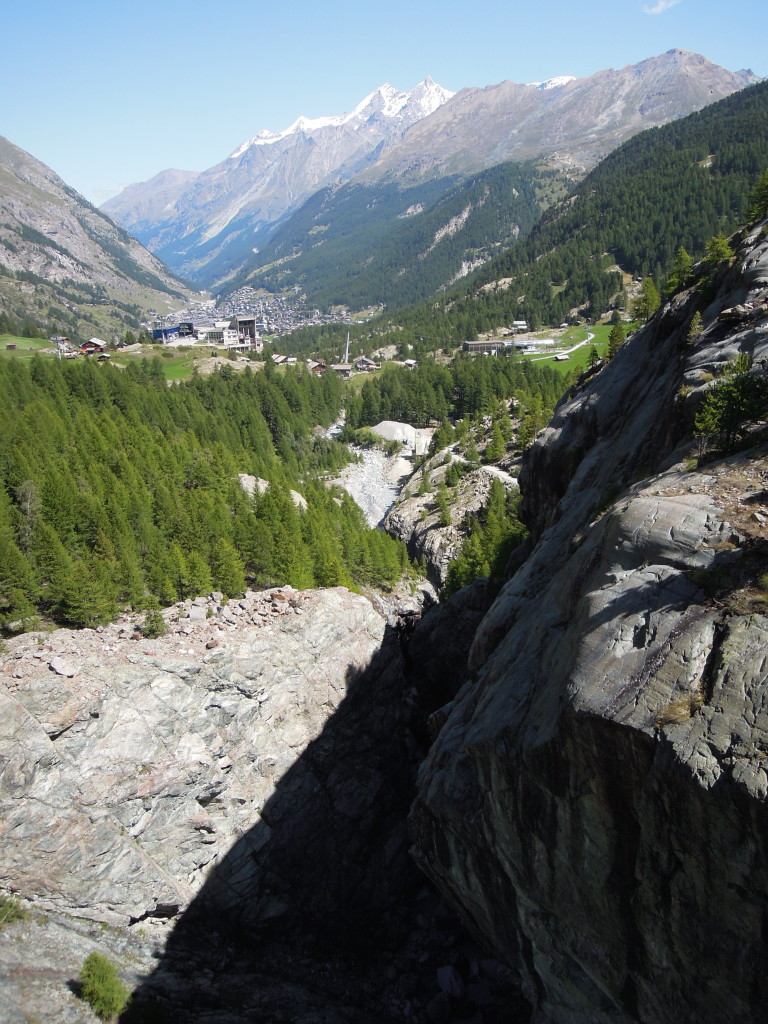 After that we walked back down to Furi and took the Gondola down to Zermatt.  We did a little shopping and then hopped a train and a bus to the town of Grachen, which we had hoped would be less touristy but seems to be just as much of a ski town as Zermatt and still pretty tourist driven.
However our host spotted us walking towards our accommodation for the night and gave us a lift.  After installing ourselves in this beautiful mountain chalet named Stockli on the outskirts of town we are sitting on the patio enjoying the sunset (view at the top), listening to cowbells jingling and not feeling touristy at all.